Welcome to Miranda Family Practice
We offer a full range of general practice services in the Sutherland Shire.
Please call (02) 9540 1200 to book an appointment.
Our doctors consult via face to face, telehealth and zoom. A standard consultation is 20 minutes. If you think you will need longer (e.g. new patient, more than one problem, pap smear test, travel advice, workers compensation, insurance medicals, counselling, please advise our receptionist when you make your appointment. If you have any respiratory symptoms/sore throat/temperature, or had Covid 19 in the last 14 days, please call reception, who can book you a telehealth, or make alternative arrangements for you to see a doctor. All new patients must have a face to face consult.
Phone contact with the surgery is always welcome. Whilst immediate contact with your doctor may not always be possible, we will take your contact details and ask the Doctor to return your call. Emergency calls will be put through immediately to the Doctor or in the Doctors absence, the Nurse.
Email is not a preferred method of communication. Please phone the Practice to book an appointment to discuss your medical needs with one of our doctors.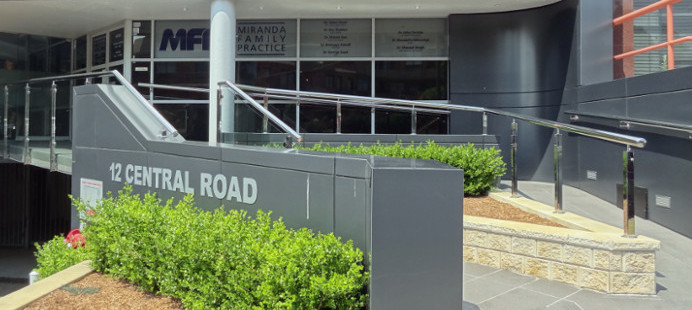 After hours and emergencies
In case of emergency phone 000.
If you need a home visit from a doctor after surgery hours, please ring our deputising service on (02) 8724 6300. Patients will be bulk billed if you hold a valid Medicare card.
Sutherland Hospital Casualty / Emergency Department is open 24 hours and can be contacted on (02) 9540 7111.